Notes from the EU Green Week 2022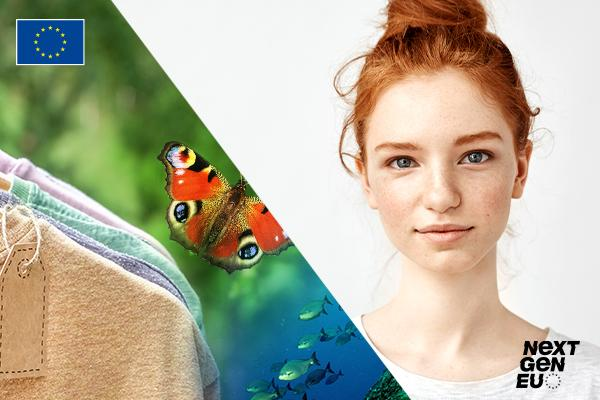 For those who did not have a chance to follow this year's EU Green Week, here is a summary of the discussions that took place on the 31st of May.
Circular economy – designed to last -event emphasised the importance of sustainable and connected products. Probable outcomes: energy and/or carbon-intensive products will be regulated more. The focus will be on more lasting products, repairability and reusability. Information requirements will increase. What are hazardous materials? What parts can be reused, replaced, repaired or recycled? Additionally, the social responsibility of companies might become more important. Does a company, for example, give donations to charity or nature protection?
EU will further support circular business hubs and connectivity. Furthermore, there is a need for green transition business models that create revenue and increase the value of the companies. Business development needs to be done in resource models, design, lifetime extension, shared platforms, services, product lifecycle management and end-of-life planning.
Tagging, tracking and tracing of products will increase. Potentially also smarter embedded tracking of materials. The Internet of Things (IoT) describes the network of physical objects—"things"—that are embedded with sensors, software, and other technologies for the purpose of connecting and exchanging data with other devices and systems over the internet. Internet of Materials as an alternative and more accurate information network than the internet of things needs consideration also for the rights of the user – both on safety and privacy. Internet of materials could provide information, for example on scarce hazardous materials and reusability of components.
There is a need to change dynamics of the present economy into a new, sustainable economy, which includes more non-competitive collaboration and responsibility. Overconsumption needs to be reduced so that we do not exceed the limits of the of the planet.
Zero pollution -debate was about means to reducing pollution. Taxing polluters seems logical, yet it is important to be reasonable with the regions that produce rare and valuable resources. The system needs to be fair. The idea, that it is not about higher taxes, but what we tax, was brought up several times. Currently, most of the taxes are based on labour, which affects poor people the most.
EU has not achieved its goals set for reducing air pollution. How can we do more with less? How to best use our soil to produce more with less emissions? How can we create just and fair green taxes? What should the cost of polluting be for companies? The change is not going to be quick or easy, but a boom of green technologies is to be expected. Corporations will change their policies. Revenue collected from pollution can be circulated back to industries and farms for increasing non-polluting measures. However, motivation and incentives are necessary. EU will recommend saving energy and use directives when needed.
The environmental focus is on transferring from fossil fuels into renewables, saving energy, consuming less dairy and meat products, reducing agricultural pollution and waste, increasing manufacturer responsibility both in production and waste as well as managing overall structural change into non-polluting options.
Biodiversity -event included discussions on Green Deal, Farm to Fork Strategy, food security and the triple planetary crisis. The triple planetary crisis refers to the three main interlinked issues that humanity currently faces: climate change, pollution and biodiversity loss. Each of these issues has its own causes and effects and each issue needs to be resolved if we are to have a viable future on this planet. EU is preparing a law on nature restauration.
The representatives of the youth brought up that climate activism and biodiversity activism have the same goals. They had concerns about both issues. The main causes for them are over exploitation of natural resources and market capitalization. The younger generations have good intentions as well as the will to act, but lack the money and power. Young people are only offered unpaid voluntary work.
Irish pilot program on land usage was presented to the audiences. Is consisted of scorecards for farmers. Higher product prices will be provided for those agreeing to sustainable land usage. If the scores are not adequate, support will be provided for improving issues that need to be addressed. In the pilot restoration actions are voluntary for farmers yet they will raise their income. Generic development focus should be more on the whole food production system, not only on agriculture.
Behavioural problems are acknowledged in affecting price for resources: both labour and nature are undervalued. Furthermore, current concentration on production regulation instead of demand diminishes fairness and increases overconsumption.
EU needs to increase scaling of joint efforts both in biodiversity and climate. Additionally, cities must become greener.
M.Sc. (International Business)